Another from this to that project...
Last year I had picked up several composition notebooks on sale and had wanted to make custom Disney journals for my kids, but never ended up using them. Recently the twins needed a few more for school, so I pulled them out and still had a few left. I have been looking at another persons very creative postings of items for their upcoming trip and was inspired to make that journal again.
This journal has the main purpose of being used to help PLAN our upcoming family trip in January 2012. I wanted to give them a book that was easy to use in helping to write down thought and ideas...as they are in "charge" this trip!
So from a basic beginning I came up w/ this: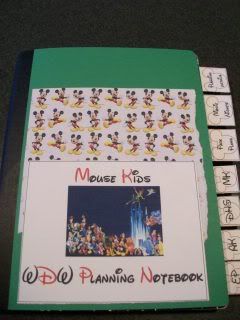 I plan to have the kids pick out some stickers from my scrapping stock to add some more flourish to the front cover.
I added tabs on the side to flip to the various sections. I made these on the computer and printed on cardstock.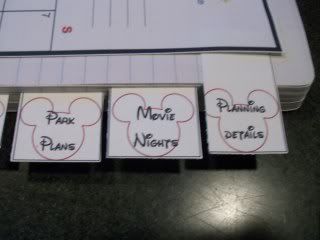 The inside pages I mostly made titles to tape on using the ever fun waltograph font and a few planning pages taped in: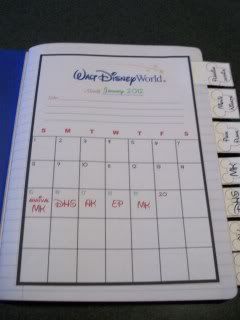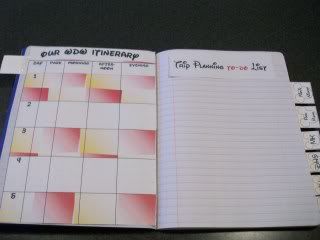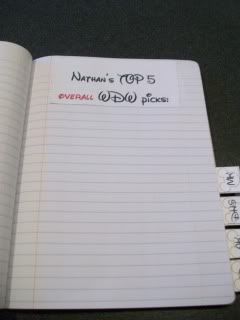 As well for each park section, I created a collage of photos from the previous 4 family trips we have taken: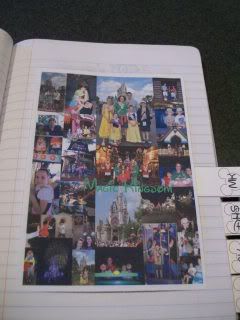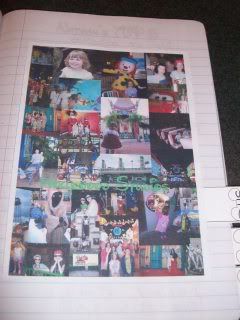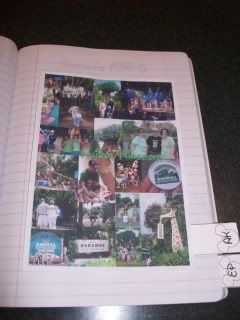 The book took me about 3-4 hrs to complete (that was interrupted time-wink). They like it and we have already used to help come up with a basic plan for our Disney's Hollywood Studios park day!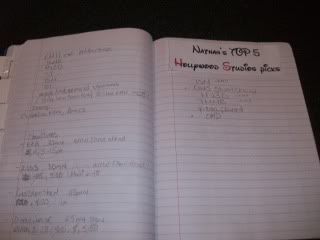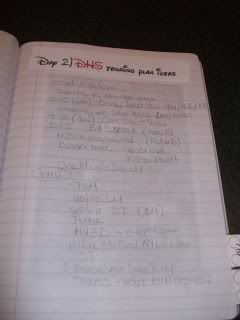 Julie