So I have at least 2 of my Scrapping goals completed for this month and 35 pgs to show off

for it too...
now granted it's not traditional scrapbooking per say...but still some good things accomplished.
I created the digital album of pictures from my brother's wedding...need to place my order

still (next week) I am very happy w/ how it turned out and can't wait to have it.
And the best news is another Julie's Mickey Memories Project is done and given. I completed my friend's

little girl's First Memory Book for WDW and gave that plus a custom bag (w/ the help of a very talented lady from the Disboards) and a few

goodies. One bag, book and goodies to each of her kids. They were very excited and couldn't believe I had made these (or found the time)
The book is a chipboard tabbed album w/ 4 sections 1 for each of the major parks. And inside each tab are

an additional 2 double-sided pages that allow space for journaling, pictures, autographs or how ever you want to use it.
I designed the book basically the same as the little boy version but w/ some different embellishments and

themed ideas. Like a "one is fun" page for the little girl, since she'll be one very soon.
As the little girl book has lots of princesses, pinks and purples in comparison to the boy version.
they were fun to make and plan to use the idea for other designs and more.
hope you enjoy looking at it.
I have updated my Photobucket account w/ all the pictures from the girl version memory book but here are a

few teasers (sorry for the poor quality):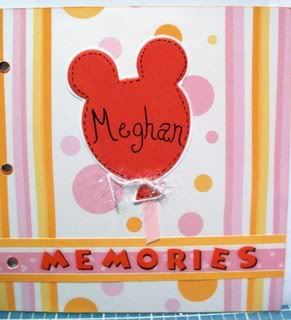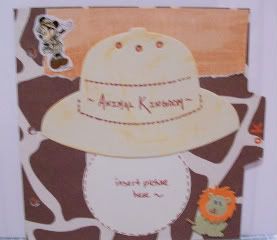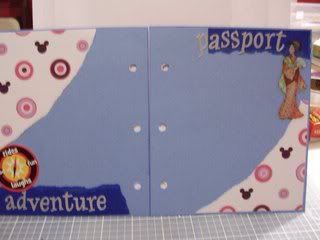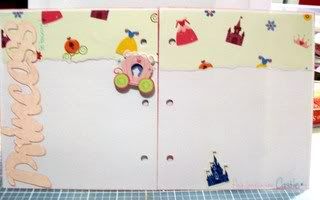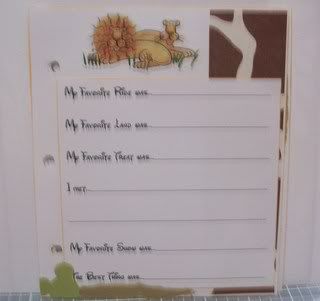 As well here are pictures of the cute bags: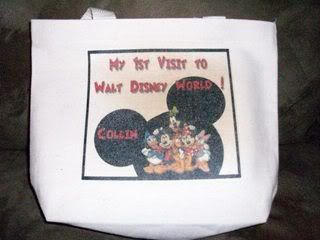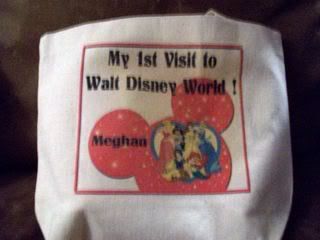 and the kids w/ their new WDW customs from their Auntie Julie: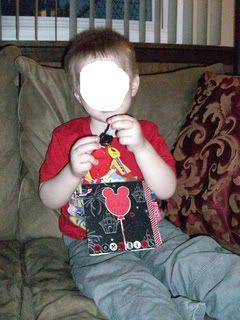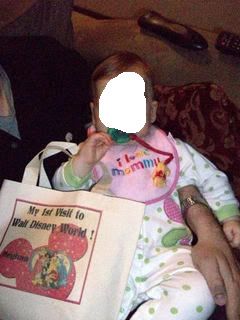 It was so fun to bring a little pre-Disney Magic to them and I just loved Collin's reaction when looking at

his book as he went "oohh" and "aahh" at the pages.
This is why I do it....
FUN!
J~